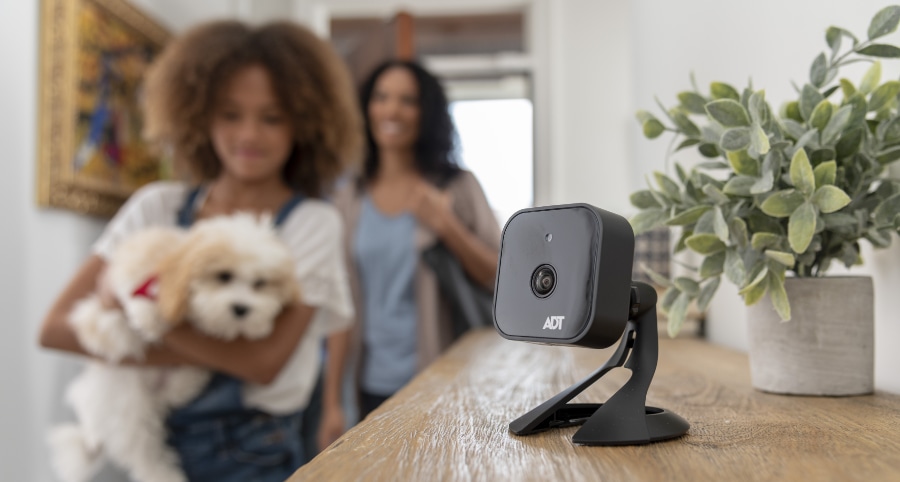 Where To Place Home Security Cameras In Baton Rouge?
Where are the best spots to place your home security cameras in Baton Rouge? Normally, you have three major regions of the home for video surveillance: your front door, your home's exterior, and strategic interior positions. Even though your installation team can suggest where to start, consider the following best practices on where to place your home security cameras around your residence.
Don't Forget To Safeguard Your Front Entryway
While it may seem crazy that a burglar would try to casually walk in your home's main entryway, 34% of intrusions occur at this obvious access point. There are also porch pirates among other threats to think about. A video doorbell is ideal to handle these worries with an HD, wide angle lens.
Doorbell surveillance is even more beneficial as you are able to converse with any visitors who approach and engage the doorbell. By using your cell phone app, like ADT Control, you may reply to each instance with two-way communications and live video and appear to be at home. Then if a person does try to do something questionable, you can have your video doorbell instantly capture footage and transmit it to your cell phone through a text.
Plan Ahead to Maximize Coverage With Your External Surveillance System
Determining where to place home security cameras outside your residence can be a daunting task. Fortunately, there are some useful recommendations to greatly increase the likelihood that your property is well protected.
Corners of your Baton Rouge house allow for a large field-of-view, seeing two parts of your property.
Position underneath an overhanging eave or straight into a length of trim or siding are perfect spots for security cameras as they will be partially hidden by your home.
Above your garage, as the garage door is a more enticing entryway for invaders than you might believe!
Above a patio or rear door -- or any doorway that can't be seen from the street.
To make sure these locations are successful, be sure to prune any bushes or tree limbs that may block your view.
Suggestions To Enjoy The Most From Your Interior Cameras
You have a wider range of choices on where to place home security cameras on the interior of your property in Baton Rouge. However, the added adaptability results in there being additional aspects to contemplate:
Beware of Sun Glare: Even though you should make sure your windows are down and latched, the sunlight through a window may cast a glare on your camera's video feed. Aim the lens away from direct blasts of sunshine to eliminate this problem.
Use Your Height Advantage: Just like a watchtower, a surveillance device positioned in a high place will have a wider field of vision. Consider putting your cameras above bookcases or attached to a corner or ceiling.
Keep Out of Reach: Your surveillance system won't be able to safeguard your home if it's damaged or destroyed. Set your security cameras where kids and your furry friends aren't able to tamper with them. Consider mounting or another means to secure them to make sure they don't crash to the ground if inadvertently knocked into.
Conceal Your Cameras But Don't Block the View: The greatest surveillance system won't do much good if you've got a plant blocking the view. But it's important to note, interior decor and plant life also have the ability to conceal your surveillance installation. Just ensure they don't impede the view!
Have Secure24 Alarm Systems Install And Place Your Home Security Cameras
To ensure the proper installation of your home security cameras and security devices, use the experts at Secure24 Alarm Systems. We'll help install the ideal plan for your entire property -- safeguarding all areas. Simply contact (225) 230-5215 or fill out the form on this page to get started.
Areas Served Around Baton Rouge By Secure24 Your Local ADT Authorized Dealer